Business Intelligence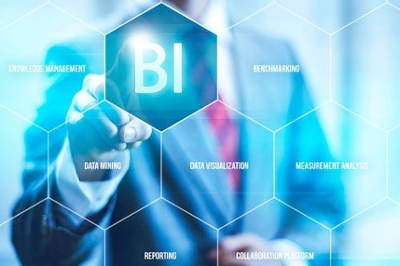 ITS has created the Business Intelligence Competency Center (BICC) to modernize the university's Business Intelligence (BI) environment.
Business Intelligence is the effective use and analysis of an organization's raw data through analytics, querying, reporting, data mining and more. 
In the last few years, BI technologies have improved dramatically, combining ease-of-use with the ability to get insightful answers quickly.
The BICC will coordinate university BI activities and collaboration, and will share BI tools, tips and techniques with all departments for more effective decision-making across campus. 
Tableau
Tableau is a market leader in self-service Business Intelligence (BI) with an emphasis on data discovery and brilliant interactive data visualization. It has been used extensively in departments such as BFS and Institutional Research for development of interactive dashboards providing clear view of key performance indicators (KPIs). ACT has recently made a significant investment in extending BI capabilities with the purchase of Tableau Server. Tableau Server enables the publishing of content created with Tableau Desktop to a broader, enterprise, audience. It also supports additional data sources so central data stores such as the Data Warehouse can be reused by Tableau objects. Tableau Server fits well within the BICC umbrella and will further the goals of self-service, reuse of governed enterprise data, focus on KPIs and help promote collaboration for BI solutions. The initial rollout of Tableau Server will support BFS as the first tenant of a multi-tenant implementation. We are currently defining the guidelines for full campus participation and will communicate these as they're finalized.
Cognos Enterprise
ACT has selected Cognos as the enterprise tool to deliver on the promise of BI capabilities. Specifically, we have:
Purchased a site license for Cognos Enterprise—business intelligence and performance management software.
Engaged multiple teams representing full-functional diversity across campus in the Cognos rollout.
Trained customers in Cognos reporting and data modeling to ensure self-service BI is a reality.
University Data
Parallel with the Cognos rollout, ACT is modernizing the university's data infrastructure for better data availability, reliability and scalability. We're creating two new data stores: the Operational Data Store (ODS) and a new Data Warehouse (DW 2.0).
Operational Data Store (ODS) 
Contains cleansed data from our transactional source systems (e.g., ISIS, IFIS, PPS).
Contains limited history and can be used as a source for Cognos reporting. 
Data Warehouse (DW 2.0)
Contains historical data presented in dimensional models for Cognos analytics.
ACT is developing a transition plan for moving from the current Data Warehouse to the new environment. We don't yet have a target date to retire the Data Warehouse, but will retire components as we implement equivalent functionality.