Accessibility Compliance Testing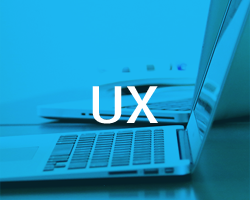 Workplace Technology Services provides accessibility testing for website that are used by the UC San Diego community. The accessibility testing is conducted using tools that identify accessibility issues and violations on websites based on general accessibility guideline provided by the University of California office of the President Electronic Accessibility policy.  
Benefits
Identify accessibility issues and violations on websites
Get recommendation on possible resolutions to addressing website accessibility issues
Get recommendation on accessibility best practices
Best for
Websites serving the UC San Diego community without authentication and access control restrictions
Deliverables
Depending on the complexity of your request, we will deliver some or all of the following:
Accessibility Report: A Report that outlines the current accessibility level of a website.
Violation matrix: List of accessibility violation that are sorted by severity level.
Accessibility Recommendation: List of items that could help in increasing the accessibility of a website. 
Conditions
To best serve you, we'll need the following from you before we begin:
A scanning request submitted to wts@ucsd.edu
Contact information for the person who is responsible for addressing accessibility issues identified after testing