Application Interface Design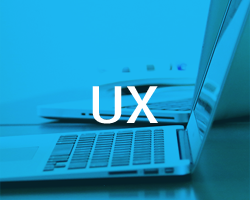 The following section details standards and guidelines as it applies to applications here at UC San Diego. Standards are important in that it perpetuates consistency across all user interfaces. Consistency in design elements, in regards to behavior and style, helps to promote familiarity, with the caveat that it provides the most optimal solution.
Our main priorities as a team is to relieve incompatibility of browsers, standardizing code by separating content from the presentation layer, as well as provide standards that can help serve as perfect guides.
Benefits
Achieve a more stable web
Reduce development and maintenance time
Allow backward compatibility and validation
Increase search engine success
Graceful degradation
Common knowledge
Best for
Maintaining applications that are up to the highest standards and consistent throughout the entire UC San Diego web system
Deliverables
Depending on the complexity of your request, we will deliver some or all of the following:
Analysis of inputs: vetted with Project PM
Wireframes: Low-resolution screen layout.
Usability Testing: Paper or interactive prototype, user feedback.
Mockups: Color screen shots based on wireframes.
User Interface Design: Mockups with annotated details on dynamic interface behavior
Conditions
To best serve you, we'll need the following from you before we begin:
Business and Functional Requirements signed off.

As-is and To-be business process
Clear specifications on what the system will do
Use cases that describes who can do what with the systems
Project time line and dependencies